Psychological and Therapy Services
Live the Life You Want to Live
I believe we all have the capacity for positive change. Finding your inner peace and desired happiness are attainable goals for all of us but sometimes we need a little help. If you find yourself feeling unsatisfied, anxious, depressed or are experiencing other negative emotions or behaviors, I look forward to helping you along on your journey towards mental and emotional health. I specialize in working with college students and adults who are experiencing difficulties with addiction, anxiety, depression, grief, trauma, eating disorders, self-mutilation and more. Choosing the right therapist can be a difficult and frustrating process but the best time to make a positive change is now. I'm happy to answer any questions you may have and I'm looking forward to working with you!
If you are searching for more information about my student coaching services please visit: CollegeIsStressful.com
-Dr. Cullen Hardy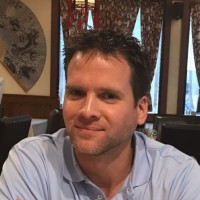 Dr. Cullen Hardy obtained his Doctor of Psychology degree in Clinical Psychology (Psy.D.) in 2015 from Antioch University New England in Keene, New Hampshire. Cullen received his Master's degree in Clinical Psychology from Antioch University (2012) and a Bachelor's degree from the University of Notre Dame (2009) where he majored in Anthropology. Cullen's practice focuses on adolescents, adults, and seniors.
Dr. Cullen Hardy sees clients at:
Midwest Recovery and Wellness, LLC
Niles, MI
269-262-1815
AWARDED BEST OF SOUTH BEND 2016, 2017, 2018, 2019, 2020, 2021, 2022, and 2023 – PSYCHOLOGISTS